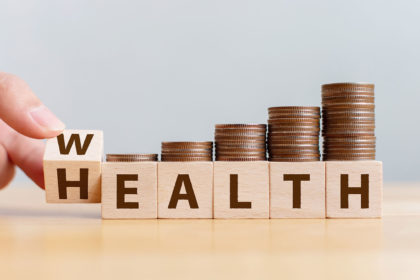 This morning I woke up in Southern California to a bright sunrise and a crisp coolness in the air.
I took a deep breath and readied myself to face the day in the new world we're now living in. The birds sounded extraordinarily raucous and seemed to be rejoicing in the lack of pollution and people in their space.
And despite weeks of "lockdown" and a slow, somewhat disjointed reopening of outside and inside places, I felt a sense of unaccustomed freedom.
Today I do not have to get on a SoCal freeway or go through a TSA checkpoint at the airport to attend a meeting that I really don't want to be at but feel obligated to personally attend. I have plenty of time to go for a walk, bike ride or elliptical before my first Zoom meeting at 8 a.m. As a bonus, I don't even have to shower, just put a clean shirt on over my tee and shorts!
When I go outside after I write this blog there will be people and families that I didn't even know lived in the neighborhood, walking, riding, running, even smiling as they stand six feet apart in long lines to get coffee and danish at a local shop. And then, instead of sitting inside and hearing cars or people chatting, taking their orders to the local park and enjoying nature, all while being civil and neighborly.
[tweetthis]Despite weeks of "lockdown," I felt a sense of unaccustomed freedom.[/tweetthis]
Yes, the world has changed dramatically in a relatively brief time, but not always for the worst. We have all heard about the improved air quality around the globe and the positive and somewhat unbelievable environmental impact of this pandemic. From the appearance of coyotes on Florida beaches to fish in previously polluted Venice canals to the flamingos that have begun "painting Mumbai pink," an incredible phenomenon is taking place. What's even more extraordinary is that it's likely the environment will never go back to the noxious "normal" that we'd become used to. I am actually rejoicing in the potential of the Earth to heal in a post Covid world.
But will people do the same?
For most of my 40-plus year career (I honestly can't say I remember a day of not working), I and many of my peers put the pursuit of wealth way ahead of the pursuit of health.
This frantic quest for material goods and monetary assets has caused massive damage to the wellness of the global population. The resulting impact of long-term poor health and all the commonly accepted "underlying" conditions of our times (such as diabetes, heart disease and high blood pressure) has now been accentuated by this pandemic. In fact, a recently released CDC report found that the top condition which would put someone at the highest risk of a serious reaction or death from a COVID-19 infection is obesity, which is now so widespread it's referred to as an "epidemic."
My gut feeling is that many of those underlying conditions are due to the stress of this constant emphasis on acquisition. For the sake of this blog let's call the last 50 years the Wealth Era. Is it possible that the global shut-down we're now experiencing could usher in the Era of Health, in which well-being would be our first and foremost priority? And might it bring about a new way of thinking to the way we work, the way we live, the way we eat, the way we do everything?
During other times of fear and uncertainty, advances have been made for the betterment of society. It is said that the era of tuberculosis helped create the modernist movement in architecture, with its emphasis on open-air rooftop gardens, as sunlight was believed to eliminate the disease. Seeds of innovation and invention seem to become especially fertile during the toughest of times.
My hope is that we will emerge from this strange and frightening period to find ourselves in a better and more civil world, one in which health, not wealth, becomes our greatest barometer of success.