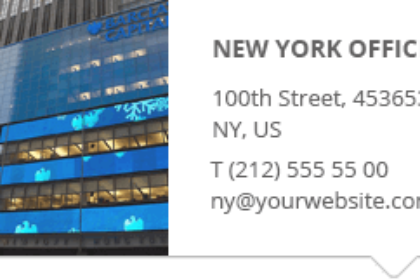 Wow, last week was unbelievable in so many ways and I want to share it with you as best I can. It started Sunday night with dinner in a hip San Francisco restaurant with my dear friend Stuart, and the principles of two of the companies that he works with. The evening was glorious. High energy, talking about solving big, big problems —especially one that is close to the Code Blue Team's heart, and me in particular, which is the happiness of today's worker.
The two companies I mentioned above are working to solve the worker happiness problem in totally different ways, one from a behavioral and mental aspect and the other from a physical standpoint. I love both ideas, and I'll tell you more about that later in the week.
One of the companies I sat down with is Wisdom Labs. Listening to the founders, Richie and Cory pour out their passion, I was interested in hearing about what they are doing to bring mindfulness into their corporation. They recently did an event at the Dreamforce Gathering in San Francisco for Marc Benioff, CEO of SalesForce. The event included 5,000 people at the venue and another 92,000 online. Astonishing, OMG!  (Note: Incredibly, I met Marc the day after this event!) Here is a summary from the event: "Wisdom Labs uses science and data to promote mindfulness, wellbeing and resilience in the workplace."
Our SaaS solution assesses employee wellbeing, offering mindfulness-based learning solutions, and delivers data analytics to help companies reduce employee health costs while improving engagement and performance. We target the $300B "workplace wellbeing" market and our current paying clients include Salesforce, Google, Starbucks and Microsoft.
My point is, Cory and Richie are just two guys with a vision, with a belief that they can achieve the unachievable. But they are no different than you and I. We can all achieve the unachievable. Yup, and this week was an absolute testimonial to that. So before we go any further, can you make a list of things that you would like to do but don't because you think they are unachievable? Make them big, audacious and absolutely scary. Yup, very scary…
I woke up last Saturday morning so fired up! I want to deploy 200 million dollars to businesses like Cory and Richie's (also others I met later in the week, which I will get to) and I want to do it in the next couple of months. Yup, bought my lottery tickets last night just because I was thinking about this, and started the energy flowing to do this —not only for Cory and Richie but many more entrepreneurs, too, which I will tell you more about in future blogs. Whoa, Nellie!
So, Sunday night was incredible in so many ways, thanks to Stuart. Not only did he bring incredible people to our dinner, but he also brought me some Zinc and an herbal blend, because I felt like a cold was trying to get me. Thanks to him, I held it at bay with the herbs until it just gave up. Thanks again, Stuart!
Fast forward to Monday morning, and I got my day started at a Roundtable Breakfast at the Fortune Global Forum, which featured a panel discussion about "Leadership in the Disruptive Century."
One of my favorite people in the business world, Dominic Barton, Global Managing Director of McKinsey, lead the discussion and was joined by Linda Livingstone, the Dean of George Washington School of Business and Carrie Schwab-Pomerantz, President of the Charles Schwab Foundation. The panel was moderated by Allen Murray, Editor of Fortune.
This was a significant panel because the most important messages, at least to me, where that the way to lead through a disruptive century is "with purpose" and "with a true north." Dominic was all over this, Linda and Carrie were, too. How wonderful to hear this coming from the opening panel of this Forum. Then, just when I thought it couldn't get any better, they started to talk about transparency in business and how, in the future, that is going to be the norm. Wow! We are really making progress!
There is so much more that I would like to tell you, but don't want to overwhelm you, so I will leave you with the second thought of this week, and that is, what is your true north? What Is your purpose? Can you write it down right now? What is your company's purpose? Is it consistent with yours? If your company doesn't have one, are you going to tell your boss that the company needs a "true north" and "a purpose?" Will you tell your boss that McKinsey and others say that it is the key to leadership in the disruptive business world we live in today? Just writing this brings a smile to my face and hope to my heart. I hope that it does for you, too. I am so happy to have had that Sunday evening and Monday breakfast
I also want to share the Fortune CEO notes with you from the Monday panel discussion, written by Allen Murray, Editor of Fortune. (See below.) And I still have much more to share about this unbelievable week.
Oh, and did I forget to mention that "achieving the unachievable" thing we spoke about earlier? Yup, that unachievable thing that you are now going to achieve. Yes, achieve! Well, guess what, that can be your incredible and extraordinary PURPOSE! I feel like it is all coming together. YEAH!
Rock On—
AZ
Notes from the Fortune Panel Discussion:
The Fortune Global Forum got underway yesterday in San Francisco, with business leaders from various industries sharing lessons about the challenges of dealing with rapid change. Dominic Barton of McKinsey said the average life span of a company has gone from 90 years a century ago to 18 years today. Cisco's John Chambers made a similar point, telling assembled executives that 40% of their companies wouldn't exist in a decade. IBM CEO Ginny Rometty, and Wells Fargo CEO John Stumpf said survival meant being willing, in Rometty's words, to "always disrupt yourself."
But the highlight of the day was Larry Page, who spoke during dinner and impressed the CEOs with his remarkable mix of soaring ambition and personal humility. It was the first time he had talked publicly since creating Alphabet (a name, he said, that was chosen by Sergey Brin, without market testing.) The new company allows Google to build its successful search and software business while Alphabet makes big bets in far-flung fields like self-driving cars, radical life extension, global telecommunications, or pretty much anything Page gets excited about.
Strategy as studied in business school means nothing to this CEO, who sees the world as a series of problems for him to solve. "Companies have pretty bad reputations in the world," Page explained. "It's not like most people get up and say, 'Oh, I wish I could go work for a company.' They do it because they have to."
So how do you change that?
"We've got to be more ambitious, we've got to do things that matter more to people, we've got to do less things that are zero sum gains, more things that really cause a lot of benefit."
Is there any company out there that you look at that's kind of what you want to be? "Um, no."