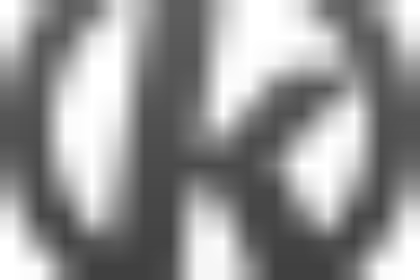 Last night, I attended a dinner with 80 new friends. Not just an ordinary dinner, but a "Non-Obvious Dinner" at the The Canfield-Moreno Estate, also known as the Paramour Mansion, located in the Silver Lake district of Los Angeles. It was exquisite, with off-the-charts architecture and mind-blowing art such as stuffed ostriches and zebras, and hundreds of stunning oils which adorned every wall. It was just plain stimulus overload. From an aesthetic point of view, everywhere you looked there was something wonderful to see.
Then I noticed one more thing. Although this was a gathering of primarily blue business suits, there was a lot of smiling and laughing. People where excited to be there. I found this as strange as some of the stuffed animals I saw. But why isn't this what I expected? Business should be happy and light. Could this be what my new friend, Tyler, continues to harp on me about? Am I not giving CEOs in the Fortune 500 enough credit? Wow! Looking around I thought I might be wrong about the attitude of these people. If I am, does that mean I don't have a purpose or a rallying cry? Okay, I thought, I will get another glass of wine and ponder this. Oh, my! I saw even more smiling men and women around the room. This is truly remarkable and incredible!
Then I met Scott. He was one of the organizers of the event, and he told me about the group that was hosting. Led by an individual named Doug, who had started it because he felt CEOs during the 2008 crash needed a support group, Scott told me that Doug just wanted to be able to talk with others who were in his situation —because it is lonely at the top, and anyone who has been there can relate. This was truly an unexpected, incredible set of circumstances —for me to be surrounded by these people at this moment.
Let me explain, and then I will get back to this incredible evening.
I told you recently about meeting Tyler, when I wrote about the trillion dollar challenge. But she has also been challenging me in other ways, too. We have talked about the idea that there are many great industry leaders that are not just about the bottom line at all cost. Leaders that have a soft, sensitive, empathetic side. In fact, the irony is, we where having this discussion while I was driving to the Paramour Mansion. I asked her to introduce me to some of those leaders. I said that I needed to meet them because I am not around enough corporate empathy. I said I don't meet enough leaders that understand that their employees' happiness is the most important thing. When we hung up, I thought, wow, maybe I do have this all wrong.
Then, Voila! I plopped into this Paramour Estate event, which was just unbelievable in every way. I looked around the pool area where cocktails where being served, at all these smiling business suits, and wow! My world is being rocked! These aren't just suits, these are passionate leaders. The very ones Tyler was talking about… And, wow! I am in the middle of 70 or 80 of them! You can't make this stuff up! So, I went on processing and meeting people —smiling, beaming, this felt good. YEAH!
So, now, a quick diversion. Recently, I met Will, an amazing individual who is responsible for bringing us the "7 Habits of Highly Effective People." Truly, an incredible man, and his passion now is empowering women with the tools that will lead to the next corporate revolution. (An idea that I totally support and embrace, so I am attaching a link to his most recent blog post here and below.)
Okay, back to the party. So, after cocktails, dinner was served. I was at the Charlie Chaplain table, appropriately named since the estate was built by two silent film stars, Canfield and Moreno. But here is what I found incredible about this table… Out of 10 total seats (9 of which where filled) there where only three men, and yes, six women. Will was speaking with me, and thanks to him, I was able to share his work with everyone at the table. Wow! This was getting really woowwwweeee —but I was loving it and carrying on a little bit. Amazing that a little wine and six women has the same effect on me, no matter what my age. YEAH!
So, the dinner was kicked off by Doug, who explained that he formed this organization to help
CEOs have a safe place to be themselves. That the group participates in great activities, from going to a monastery where they can't talk for two days, to riding the Orient Express with a goal of getting personal and talking about things that matter beyond the board room. Very cool.
Then the person that invited me, Ben, got up and explained that we where at the "Fourth Non-Obvious Dinner," and that it had started on the East Coast and was now in Los Angeles. He explained that this was just a fun evening with new, stimulating ideas, that he hoped would come out of each table. Then, over dessert, each table would present the best idea from their table to the rest of the group.
The stage was set. Everyone at my table had a max of three minutes, over dinner, to tell us their "Non-Obvious" thought or insight. Insights where flowing. Mine was the idea that corporate transparency will lead to a tsunami of change in global board rooms, which was boring compared to the other ideas presented at the table.
One idea, from Mathew, was, why is a college education a gating mechanism? He asked why should you even have to disclose whether you have a college education or not? I thought this was brilliant.
Then Vanessa, with a big passionate voice, blurted out, why do we opt-in to be an organ donor? Why don't we opt-out instead? Meaning that everyone's organs are available, unless you specifically opt-out. Wow! I was stunned by the brilliance of this insight.
Over all, I was just overwhelmed by the magnificence of this evening. It just doesn't get any better than this. I had a smirk on my face all the way back to San Diego.
This morning, I woke up and just smiled and thought, I have to share this experience. If nothing else, I need to thank Tyler and Will for setting this evening up, and for the maximum learning —which they did, and I greatly appreciate. Then I thought how much Tyler and Will made the evening, by sharing their insights and thoughts with me. Provoking insights and awareness that I normally wouldn't have thought about.
So my challenge to you is, how are you going to stimulate a friend or acquaintance today to think differently? How are you going to feel empowered to provide an insight that you have been thinking about, but just haven't been wiling to share. What's your "Non-Obvious" thought? Will you share it with the world? We need your "Non-Obvious" thoughts. Your friends need your insight. So share away! Yes, today and tomorrow, make it a point to share your insights with others.
Wow, it is a wonderful place when your friends — old, new, and in the moment — open your eyes and stimulate your senses. When they provide that glimmer of faith and hope that we all need. Today, I just feel really blessed.
Onward—
AZ