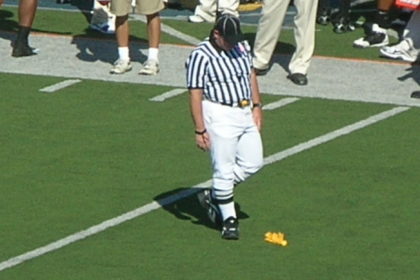 This is just a short tip from an "old salt" as you navigate your career in a promising direction. In business as well as in life, whenever I found myself stuck in the shallows, in retrospect (having become older and wiser) I now realize it was always because my view was constricted by one of three problematic portals or "p's," that today, cause me to throw up yellow caution flags should I ever encounter one.
One such yellow flag should be raised any time that the purpose of something either I or a group I am working with is strictly pleasure. Now I am not saying that pleasure is a bad objective in itself—just that it's a reason to be especially cautious and pay extra attention to possible repercussions of what you're doing. (I am not going to give you examples of where this got me into trouble but trust me there are times when it did, although I am grateful the consequences weren't far worse, and have forgiven myself.)
The second problematic 'p' is power. Whenever it is the ultimate aim of something you or a group of your peers are working to bring about, another yellow flag should immediately go up. Now I am not talking "market share" or competitive prowess. I'm rather referring to flagrant power grabs, which might not be as obvious as when sheer pleasure is the objective, but you will feel it amongst your peers when someone is engaging in one. Again, raise that yellow flag, pay careful attention, exercise caution, and flee if you feel the need.
The third problematic 'p' is possession. If either your team's or your individual objective, or that of anyone around you, is simply possessing something, it's time to raise the caution flag to its highest level. The situation could involve an attempted stock grab of an early phase startup. I have seen this particular 'p' creep up when I least expected it or from someone that I didn't expect it from, and while I am no psychologist, I always felt it was a sign of extreme insecurity. In any event, when I sensed possession was the ultimate objective of an endeavor versus the mission or purpose of the business involved, I have always made it a point to count myself out.
So maybe you should ask yourself before you embark on any excursion into the deep and treacherous waters of business, are you or your team focused on that mission and purpose, or entering into it via one of these potentially problematic portals? It's something you need to be aware of, and if you feel uncomfortable, excuse yourself before you become involved in something you might come to regret.